Request your FREE information on the SunSetter EasyShade
Getting the kit is easy, just complete the form below and click the yellow button. We'll send you information on our innovative SunSetter EasyShade. We'll also send you a Special Savings Certificate that will entitle you to our current Limited Time Savings Offer. Use your savings code when you order online or by calling us toll free at 1-800-876-2340.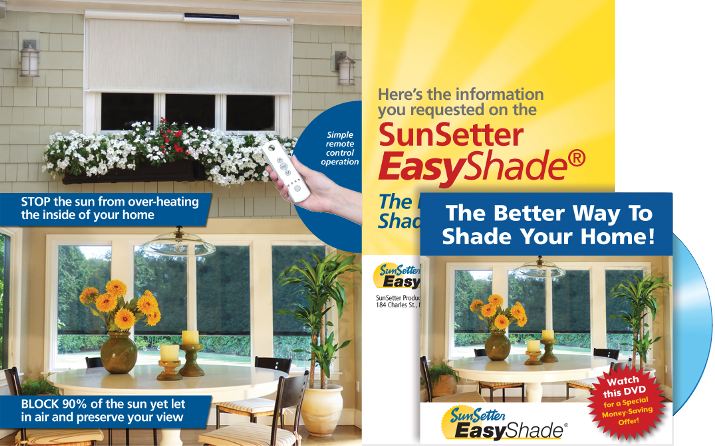 Get your FREE EasyShade info kit & savings offer.